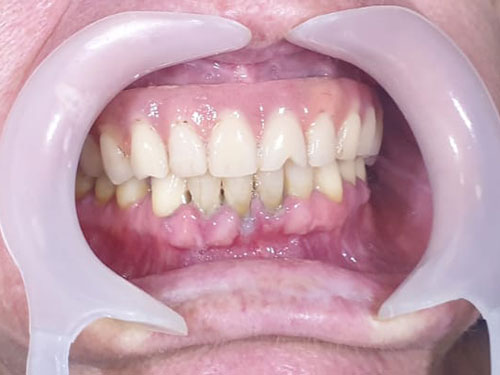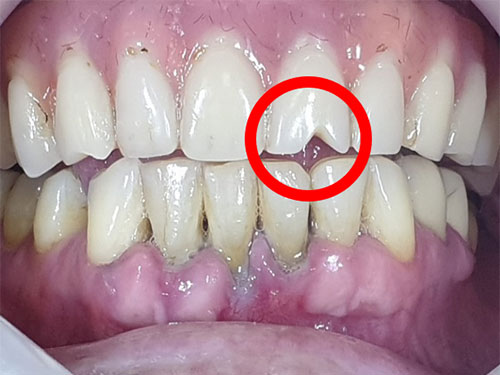 Patient in her 40's came with a complaint of bad breath.
Teeth no. 32,31,41,42 are periodontal with deep pockets and mobility, extractions are needed and immediate loading was chosen to be done.
It is also visible that tooth 21 on the upper denture is worn out and the proximal-incisal area between 32-31, signs that are typical for sunflower seeds lovers.
Extraction, implantations and choosing the right Multi-units for the case.
Mounting of temporary bridge with immediate loading.
After the recovery process, the gums usually take the shape of the temporary bridge – if done correctly. Then, after the recovery there is usually no need to change anything and it is much easier to proceed to the next step.
Because we preformed immediate loading the crowns are not in occlusion in order to reduce the forces on the implants.
When doing immediate loading and it is known that the patient has parafunctions(sunflower seeds) – doctors should warn patients.