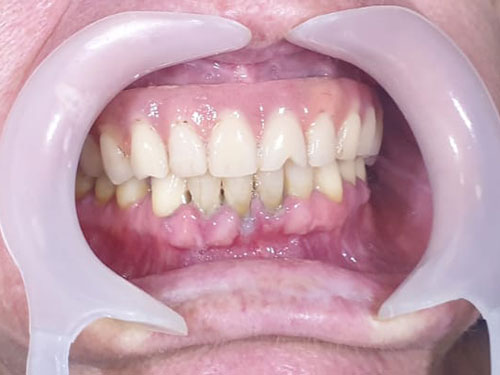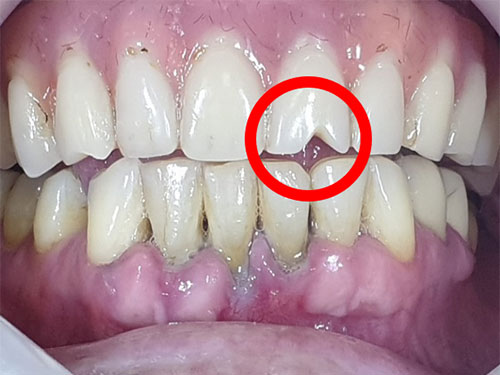 Patient in her 40's came with a complaint of bad breath.
The broken tooth was caused from cracking nuts. Doctors should warn patients not to crack sunflower seeds on immediate loading bridges.
extraction and implant placing.
The new bridge.
After the recovery process, the jaw usually takes the shape of the temporary bridge if done correctly, then after the recovery there is usually no need to replace anything and it is easier to do the next step.
Because we preformed immediate loading the crowns are not in occlusion in order to reduce the excessive force on the implants.
Products used in the case