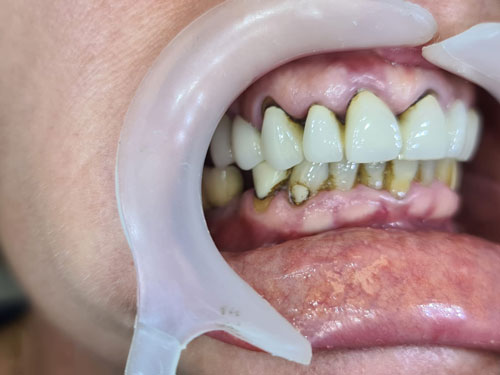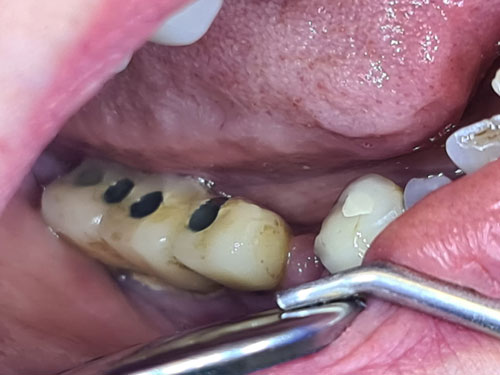 Patient, female 63 years old, tooth 45 requires extraction and a crown replacement, there is a bridge on four screw-retained implants (on teeth 48-47-46). Patient's main complaint was that food gets stuck around the crowns.
After extraction of tooth 45, the 4 Multi-units were changed to the smallest height available (0.5mm).
Instead of the old 4-unit bridge, a 5-unit bridge with a single cantilever crown was made.
The new bridge is more convenient than the old one. The crowns are at the gingiva height. No additional surgery was required to install the implant.
The gingiva after the extraction of the broken tooth and the removal of the old bridge. Since the old prosthetic bridge was screw retained, the process is simple and less traumatic for the patient.
The old bridge was easily removed, the multi unit abutments were replaced and an impression was taken.
The new designed bridge is longer(*by a single cantilever crown) and is based on the same 4 implants as the previous one. The doctor avoided a complex bone augmentation procedure.
This case shows how fast and comfortable the restoration process can be done thanks to the screw retained system.