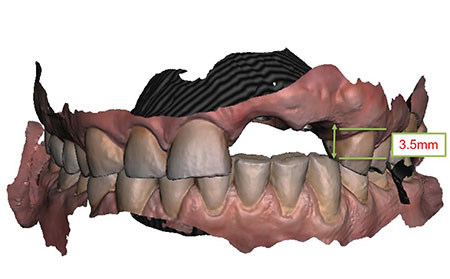 Patient in his forties, with worn teeth.
A restoration of the two frontal teeth on Multi-units was chosen to be done.
There is a lack of interocclusal space due to the teeth wear.
Even when using the lowest height of Multi-unit we still only have 3.5mm for the restoration.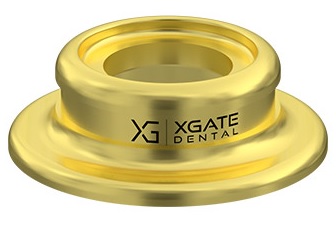 The V-Type Multi-unit system comes with a verity of sleeves – from the extra smallest for the most extreme cases to a large one for best cementation – 1.5mm, 3.0mm, 4.0mm, 6.0mm.
All of the sleeves are color coded by height, making the work with them much easier and helping identifying the sleeves.
In this case a 3mm sleeve for the V-type Multi-unit system was used due to lack of space.
Impressions were taken using intraoral scanner and V-type Multi-unit scan abutments.
The bridge was made using the smallest Multi-unit available (0.5mm) and with a shortened sleeve 3.0mm. A screw retained restoration that is only possible to make using the X-Gate type Multi-unit system.