The patient is 74 years old.
The incisors of the lower jaw are to be removed, the teeth 31, 32, 41 and 42 movable. There is a contraindication to immediate implantation and load, there are foreseeable problems with temporary prosthetics. On the 36th and 46th teeth, single crowns with screw fixation.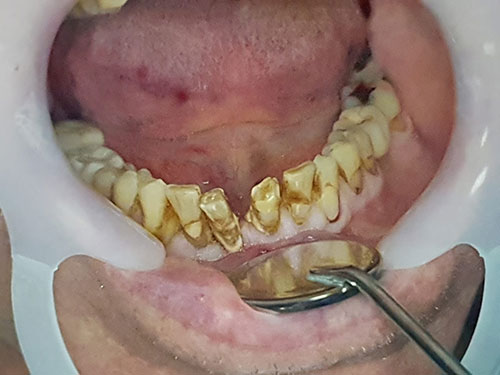 The first stage unscrewed the crowns from the 36th and 46th, we will return them after the end of treatment.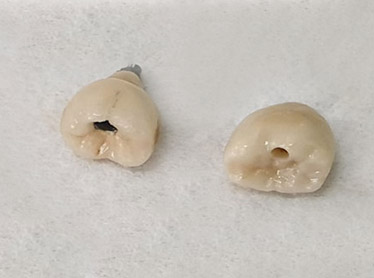 The second stage is to install a scan of markers on the patient's previously installed implants and scan (can take the impression with transfers) the jaw to make a temporary bridge with support on 2 implants, taking into account the removal of the lower incisors.
Tibes pasted in the supporting crowns.
This is what the design looks like after removing 4 incisors with a temporary bridge installed.
After implants are installed in the 31st and 42nd, the gum height is 3 mm and 2 mm.
The fourth stage,set the appropriate multi-units. The color of the XGate multi-unit cone indicates height.
V-Type 3 and 2 mm multi-unit
This is the condition of the gums after osteointegration with installed molders on multi-units.
The fifth stage,to make a permanent bridge remove the healing caps and install scan markers on implants and multi-unit abutments. Scan (or take the impressiont with transfers).
This is a new temporary bridge on incisors with glued sleeves.
The sixth stage,the old crowns of molars we returned to the original position as before the beginning of treatment.
Now we can start a permanent restoration.