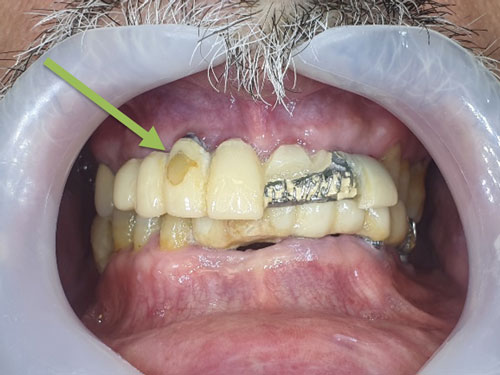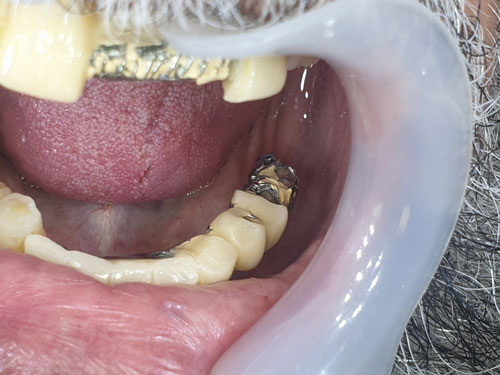 Patient in his 80's came with broken teeth and a broken composite bridge, the bridge changed color over the years where the hole was.
The lower bridge was also replaced, functionality was more important than aesthetics.
Bite lifting was also performed.
jaws without the broken bridge.
The old Multi-units were replaced by new Multi-units with different heights.
The jaws were scanned via intraoral scanner.
The new temporary bridge with the new sleeves.
Angulated Multi-unit will not fit because the implant is outdated, the options were either to remove the implant a long process with a complex restoration or to work in the method we did. due to age restrictions the options vary.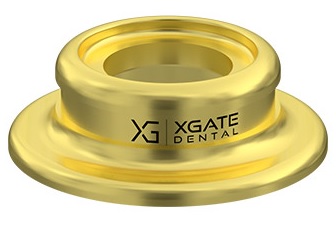 The V-Type Multi-unit system comes with a verity of sleeves – from the extra smallest for the most extreme cases to a large one for best cementation – 1.5mm, 3.0mm, 4.0mm, 6.0mm.
All of the sleeves are color coded by height, making the work with them much easier and helping identifying the sleeves.
In order to get the best results in this case the smallest 1.5mm sleeve for the V-type Multi-unit system was used.
upper and lower bridge assembly.